I've come back to this post today (1-10-2010) so I can link it up to Donna's Saturday Night Special. Thank you Donna for hosting this. I hope you enjoy my project below. I bought the child's table already painted white and then used acrylics to paint the top and personalize it.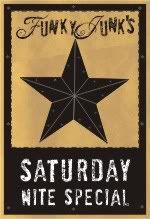 It is once again time for "SHOW SOME CREATIVITY SATURDAY" post. Please join me if you'd like and link to this post so we can all come and see what you've created. Oh and as always, I love to read the comments you leave for me.
" All who are skilled among you are to come and make everything the Lord has commanded." Exodus 35:10

This week I've decided to show you something I painted on a piece of furniture. This is a child's tabletop that I painted for my granddaughter. It was soooo fun personalizing this piece for such a special little girl named Ella Marie! Just perfect for tea parties!